I thought I'd do something a little different on the blog today for Friday, and start sharing Friday Favorites! Each Friday I'll be sharing some favorite products, snacks, tv shows, quotes or verses, etc., etc., of mine, and of some of the other family members. So this week, here are 5 of my favorite things right now:
Favorite Whole 30 Snack:
Apples with Almond Butter
Whole 30 has been going pretty well this week! As of yesterday, I am down 3 pounds, and on Day 5. Making Whole 30 compliant meals is not difficult for me, but where I struggle with the program is snacking. I love snacks and would eat snacks all day instead of meals if I could. But snacking on Whole 30? It's tough. No chips, no crackers, no cheese, no bread, no sugar, no chocolate, NO FUN! That pretty much knocks out most of my go-to snack options. But I have been eating a cut up apple with a smear of almond butter a few days this week, and it has been getting the job done. A bit of sweetness from the apple, the savory almond butter that's also loaded with protein so it fills me up. It definitely carries me through to the next meal, and keeps me on plan!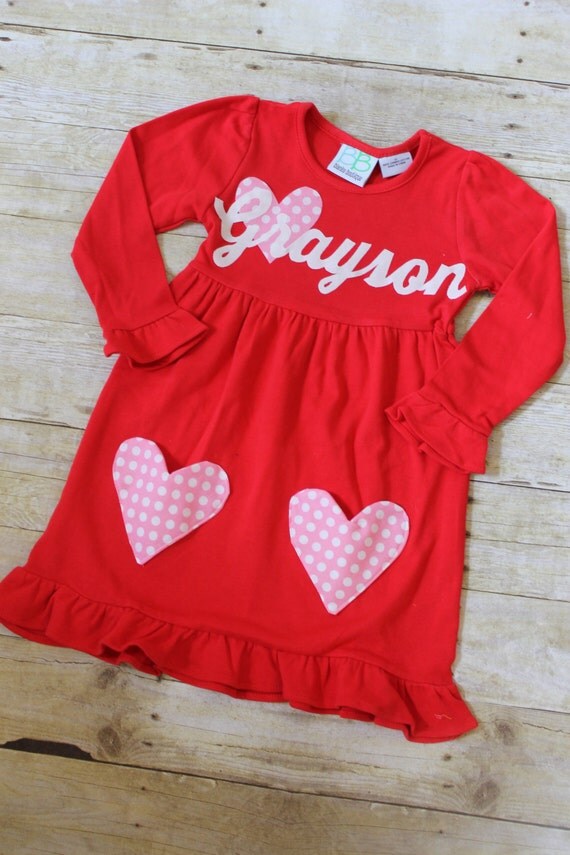 Favorite Item in the Etsy Shop:
Carrying Your Love with Me Dress
Valentines is just a little over a month away, so the shop has been hopping with Valentine's orders! I love this little dress and my favorite parts of this favorite thing are the heart pockets! So cute, and perfect for your little lady for Valentine's Day!
Favorite Easy Sewing DIY:
The Easy Handmade Kimono
I bought some beautiful tribal woven material months ago, with the intention of making some kind of poncho/cardigan/wrap/shawl something with. I hadn't been able to find a good pattern for exactly what I wanted until I came across this last week! It says in the article that it takes about 30 minutes, and that was right on. If you can sew a straight line, you can pretty much make this cardigan/kimono. I used a heavier weight fabric, so it has a bit more volume and body to it than the lightweight knot that is sown in the pictures, but I love how cozy it is, and how warm it will be in the cold upcoming weeks we'll have! I'll be sure to show it in my next WIWW (which ought to be back to regularly scheduled posts next week!).
Favorite Lip Balm-
EOS Sweet Mint
I, typically, do not like lip balms. They feel waxy and get chunky on my lips, and I would just rather wear lipstick. But with the rapid and drastic change in temperature lately, my lips have gotten so dried out that all you can do is slather on a good balm to get them remoisturized. And thank goodness I got some of these little EOS lip balms in my stockings this Christmas! They are smooth and light, but very moisturizing, smell good and taste good! I love the sweet mint.
Favorite Text (as of late)
The one from Scott (shown above)
Does anyone other than me have an age that they always think of themselves as? I know that sounds silly, but I just don't feel like I'm about to be 33 this year. It seems like 33 is such a mature and responsible age, and though I am mature, and I am responsible, sometimes I feel like I'm just getting lucky by getting through the days will all family members accounted for, you know? Anyway, in my mind, I am forever 26. That was just a good year. I was pregnant with Brantley, and I still felt young and cute, and Scott and I just had our whole lives ahead of us (we still do, I mean it wasn't that long ago! :)). So when my parents, my brother, Scott and I were all on a group text the other day, my parents were giving me a good-natured hard time about turning 33. And then Scott replied that I looked 26 to him. He probably picked that age out of thin air, and he was just being silly, but it totally made my day. It's nice to know that even though I'm getting older, I don't seem that old to him. :)
And with that, happy weekend! What did you think of my favorites?! Anything you'd like to share? What are your favorites?
I hope you have a wonderful and relaxing weekend! Stay warm and see you Monday!