You know that I love me a good seasonal bucket list! I usually do one every season, and don't really use it as a definitive we-must-do-everything-on-the-list kind of bucket list, but more like a guide to make sure we fit in fun activities to make the best of everything each season has to offer. So, since it's officially fall now, it's time for our Fall 2014 Bucket List!
Here's what we're planning on doing this fall:
Got to a Pumpkin Patch
Bake a Pie
Go on a Hayride
Go through a Corn Maze
Go Apple Picking
Drink Pumpkin Spice Lattes
Watch College Football
Autumn Nature Walk
Make Homemade Chili
Fall Leaf Crafts
Carve a Pumpkin
Trick or Treat
Make a Thankful Tree or Garland
Play in the Leaves
Go on a Picnic
Make S'mores
Make Caramel Apples
Oyster Roast
Drink Apple Cider
What would you add? What are you planning to do this fall? Want to make your own list? You can either write them in on this one:
Or, you can print one of these off and stick it to your fridge, and start checking things off!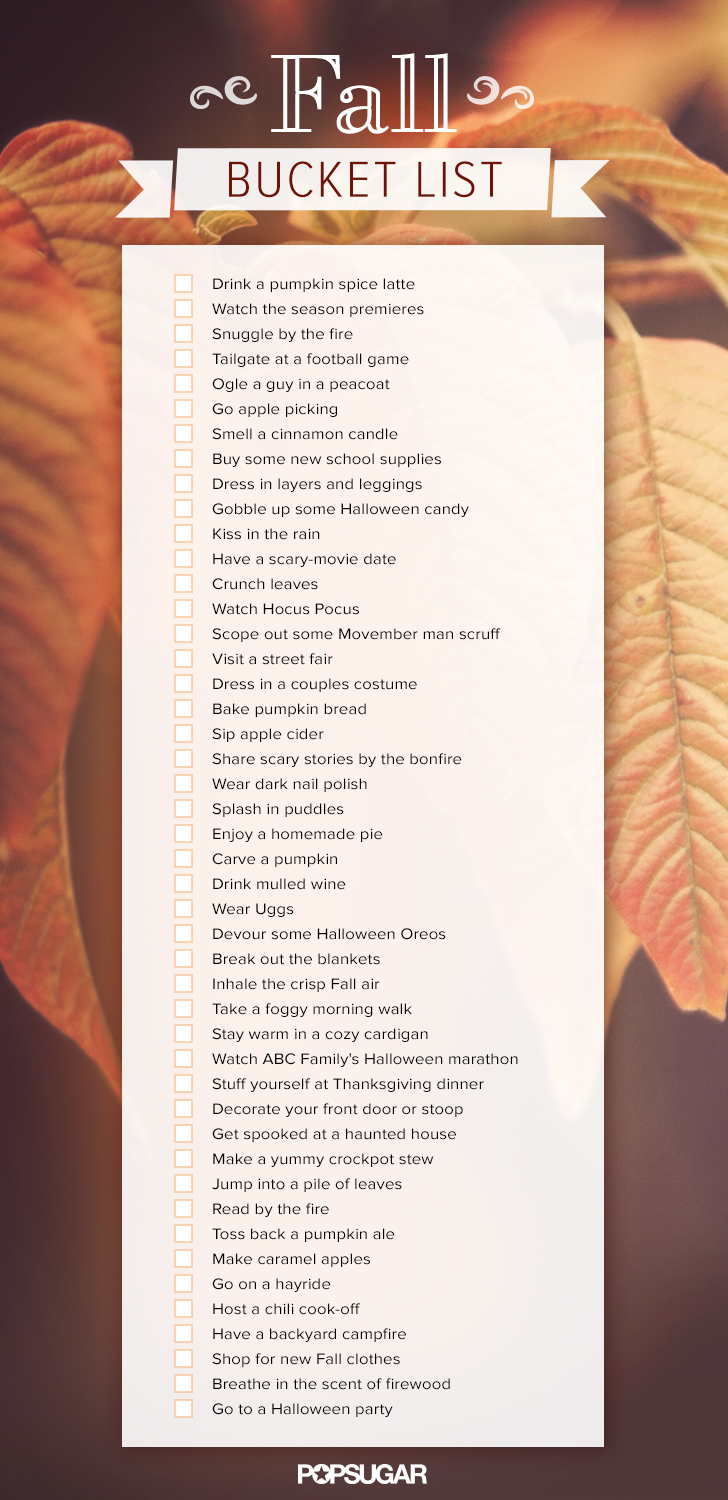 What are your plans for the fall?