Lots of BIG changes coming to Goat & Lulu and the etsy shop, and I am so excited! If you're unfamiliar with my shop, I design and make unique, colorful, and fun children's clothes, home decor items, and art prints. I have a bunch of new items that I'd like to share with you today!
I am DYING over the Custom Pajama and Lounge Shirt and Pants Sets!! Available in a wide variety of colors and fabrics, the roomy pants are perfect for growing toddlers, and look almost too cute for bedtime with the coordinating initial shirt. These are just begging for a jammie day at home!
One of my newest items is the Embroidered Initial Burlap Pillow. I am still loving the burlap trend in home decor, and think this throw pillow adds the perfect rustic touch! You can choose from a variety of fabrics for your choice of initial or number, and a coordinating or contrasting color of embroidery thread around the edge. I made this first one as a custom order for a customer, and am going to have to make one for myself!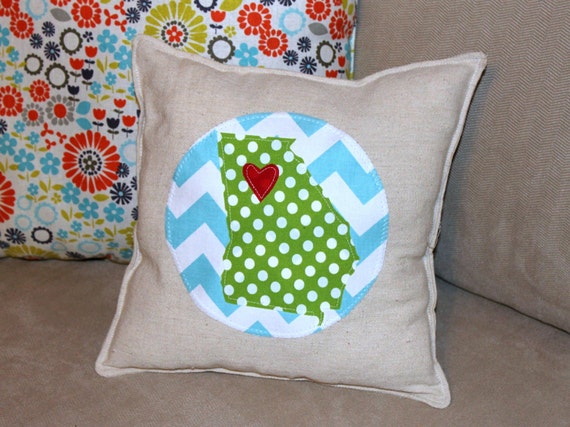 The State Pride Onesie has been one of my best selling items for quite some time now, and I loved the State Pride theme so much that I thought it could stretch into home decor as well. I think that this State Pride Throw Pillow would be cute pretty much anywhere in your house, from your living room to the playroom, kids room to the nursery. Again, completely customizable with your choice of state, heart over your favorite city or hometown, in your choice of a combination of fabrics. And the State Pride line will be expanding soon with more items. Great for gifts!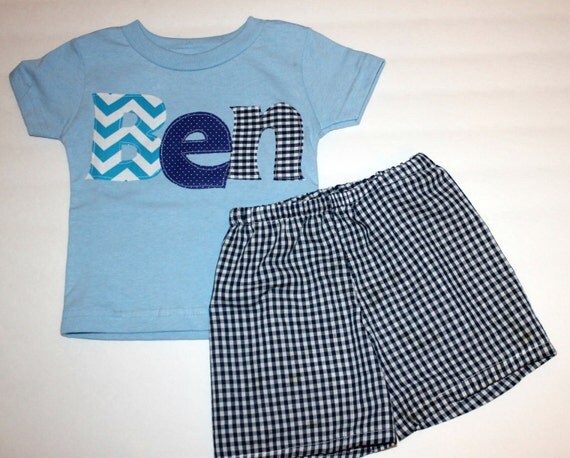 The Custom Name Shorts Set is adorable for girls and boys alike! This little set was born out of the need for an outfit for Bennett for his big sisters' birthday party. I love using a combination of fabrics, and think that the fabric and color combinations are just endless. These would be adorable as sibling or cousin sets, for a birthday, family pictures, or just everyday.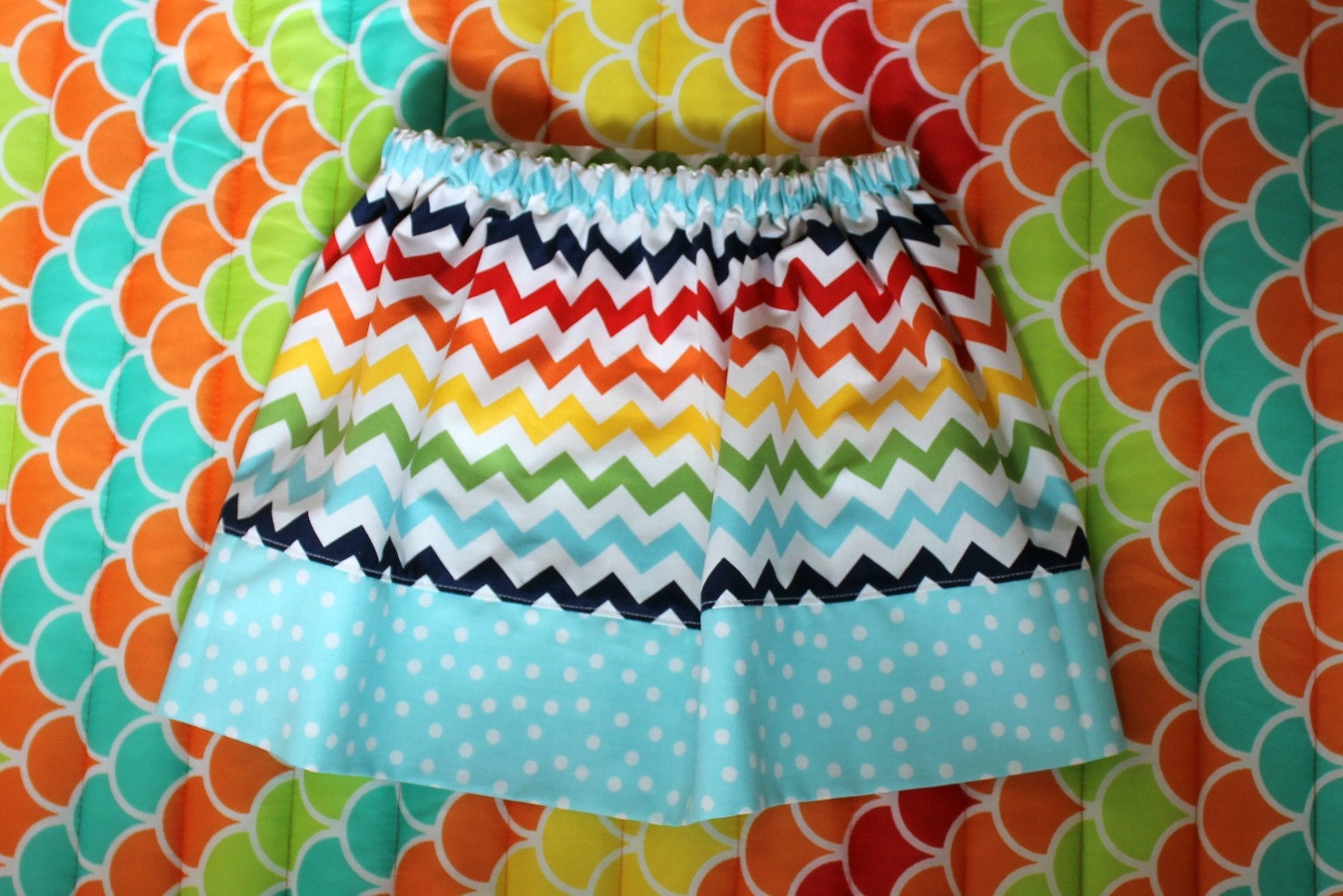 The next item I'll share today is the Chevron and Polka Dot Girly Skirt! Such a cute, simple and easy little skirt for your cutie, perfect for the summertime. And once the weather cools off, add some tights and a long sleeve t, and she'll be ready to go! Again, customizable in a variety of colors and fabrics, to create the perfect color combination. Also a great piece to coordinate with the custom t shirts in the shop, even to coordinate with the shorts sets or another dress to create a really cute set of sibling or cousin outfits! All the clothing pieces in the shop are made to be able to coordinate with each other to create coordinating outfits for your children!
And probably my most favorite and newest item, The Ruffled Bubble Romper!!! This is the most precious outfit for your little girl for the summetime. You can choose from a large variety of fabrics, and customize the bubble just for your little one! Perfect for summer parties, the beach, birthday parties, or just playtime, this is probably my most favorite thing I have ever made. It is even cuter in person, comfy for your little lady, and oh so girly!!
I hope you'll take a look through the shop and see what you think! I love doing custom orders, and I also love hearing feedback from my customers, suggestions and new ideas. And if you use the coupon code BLOG20, you can receive 20% off any order!
Follow Goat & Lulu on Facebook, Twitter and Instagram for product sneak peeks, giveaways and more, and stay tuned for all the exciting changes coming! Hooray!