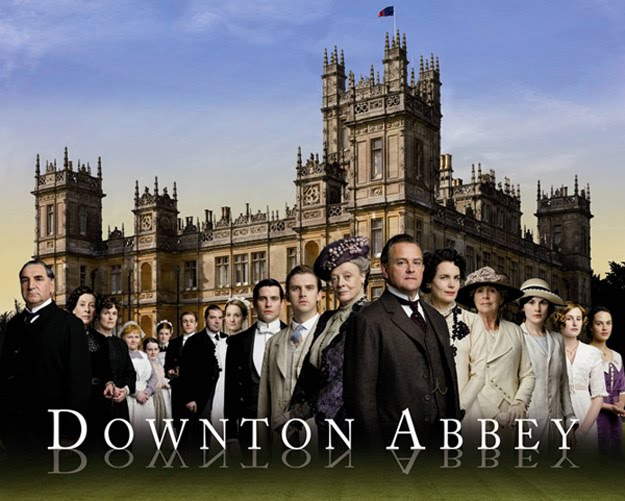 ...because I definitely need another time-sucker in my life. I started watching the first season On Demand on Monday, and I am almost through the second. I am obsessed with it and completely get all of the hype! Wonderful romance, the drama of war, all set around the time of World War 1 England. Yes, it sounds terribly boring, but it is fantastic. I watch episode after episode after the kids and Scott have all gone to bed. I always have the tv on while I'm on the computer or crafting, sewing, etc., but multi-tasking is out of the question when I''m watching Downton. First, it's really just that good that I hardly blink, but secondly, I have to really listen and pay attention to understand what they're saying! Their British accents are beautiful, but they talk quietly and quickly and I have to keep rewinding and replaying it to make sure I don't miss anything!
Anyway, if you haven't watched it yet, give it a try. I was hooked from the beginning, but some people are bored by the first few episodes. But get through into the second season, and you won't be disappointed. I can't wait to get up to date!
And I think it's funny too, that in the last few days I have been thinking and talking to myself in a British accent! Ha!